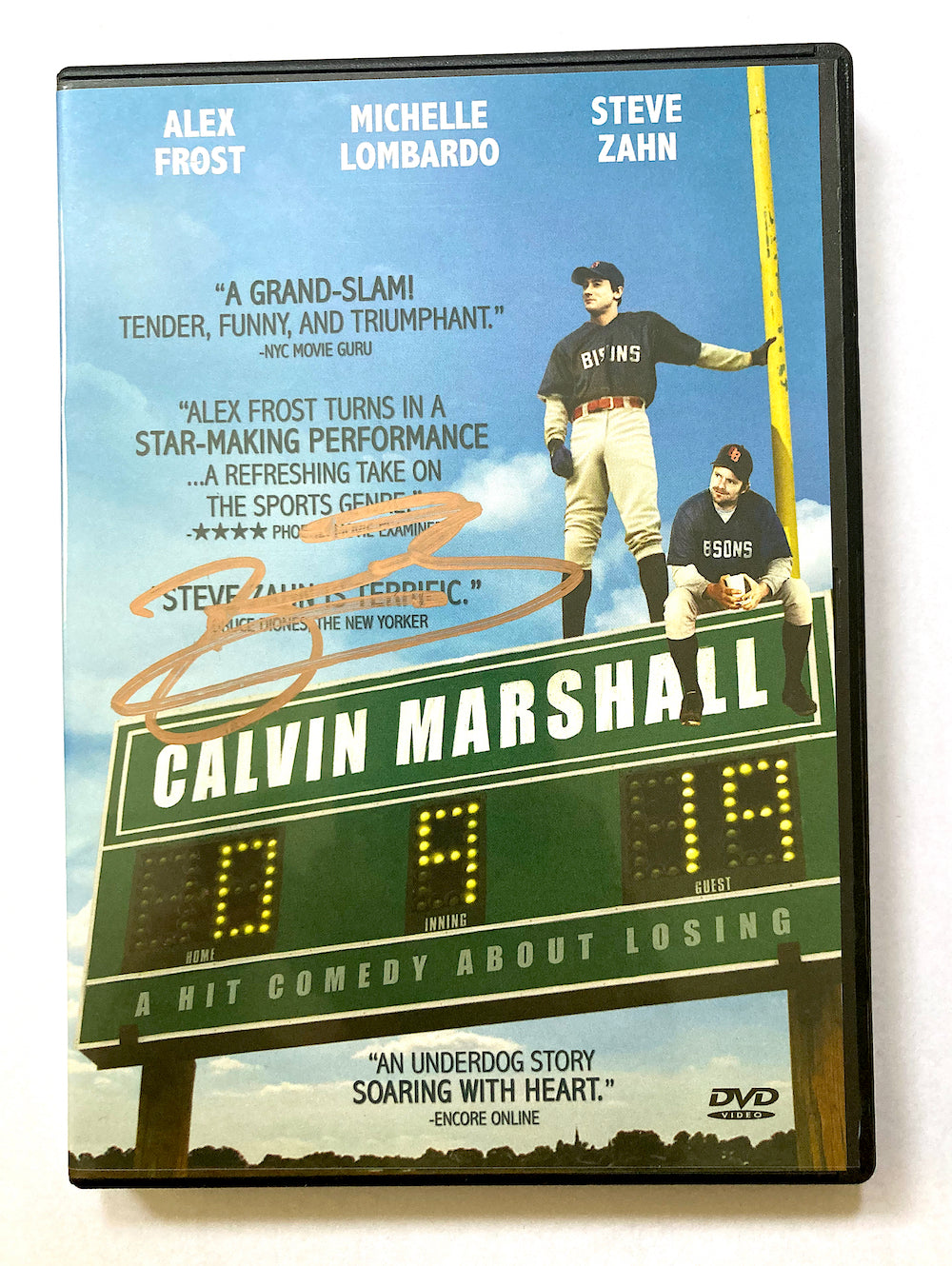 Win a free DVD or Blu-Ray signed by Darwin Barney!
Back in 2007 when Darwin Barney was still in the Minors and before he played 2nd base for the Chicago Cubs, Darwin was the shortstop for the on-screen Bayford Bisons Juco team in the film Calvin Marshall. Enter below for a chance to win. Drawings will be held on March 23 and March 31. The DVD & Blu-ray include deleted scenes with Darwin.

Congratulations to the winners, Kevin B and Tony M!
Didn't win? 20% off with code WRIGLEYWAX
Calvin Marshall sales during the month of March benefit youth baseball & softball. Thank you for helping us support youth in Jackson County Oregon!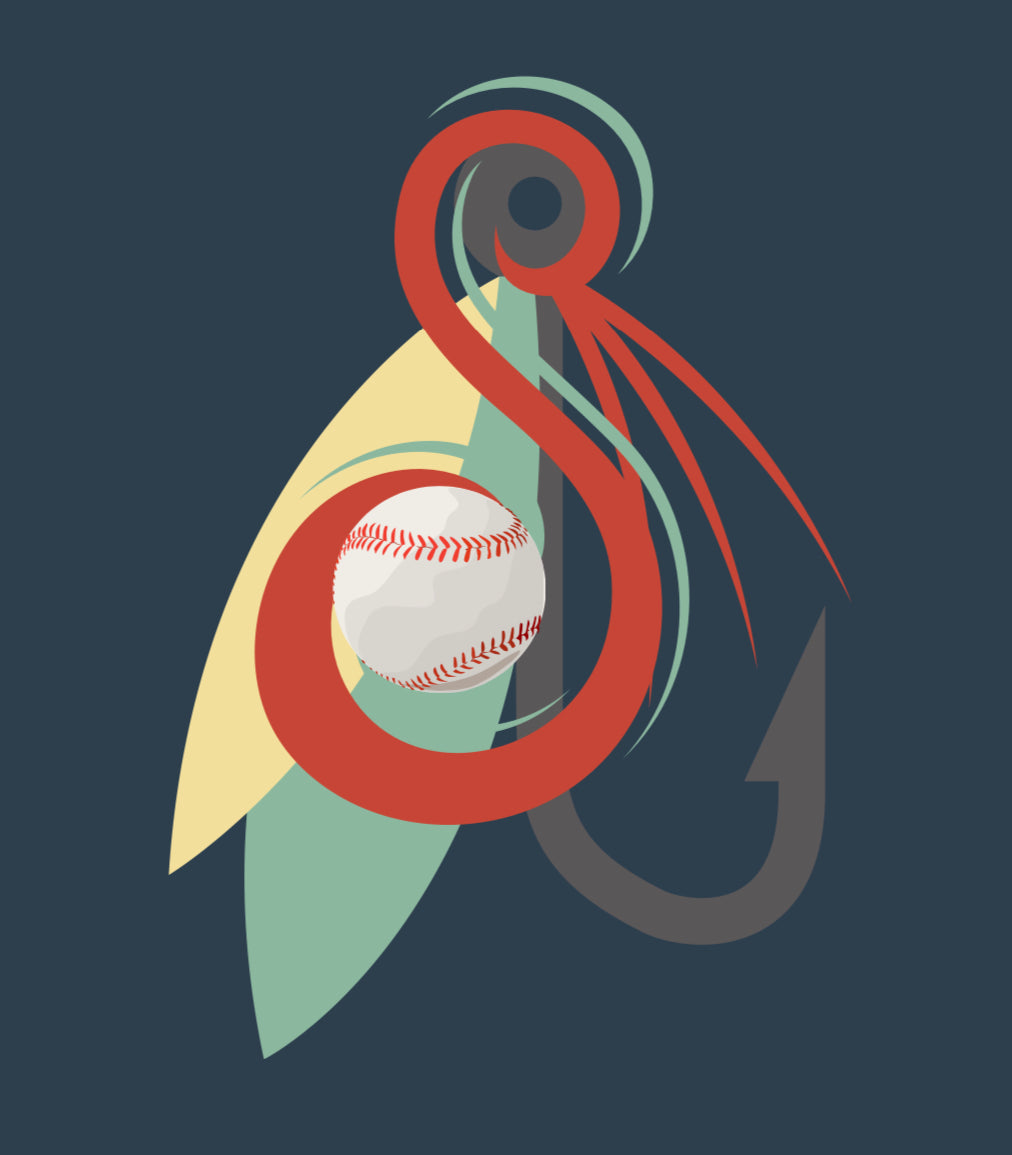 Proceeds will help fund tournament fees, equipment & youth scholarships
Half of proceeds from all sales of Calvin Marshall during the month of March (screenings, merchandise & streaming) will support Southern Oregon Baseball to fund tournament fees, equipment and youth scholarships in Jackson County.
After the Corvallis screening we recorded a Q&A with Director, Gary Lundgren, Southern Oregon Baseball founder, Bill Rowe, Former Chicago Cubs 2nd baseman, Darwin Barney, and OSU Assistant Coach, Ryan Gipson. All three were in the film! The replay of the Q&A is available as part of the digital behind-the-scenes package.
Calvin Marshall Merchandise & Streaming
Half of all proceeds during March support Southern Oregon Baseball. Use code WRIGLEYWAX for 20% off!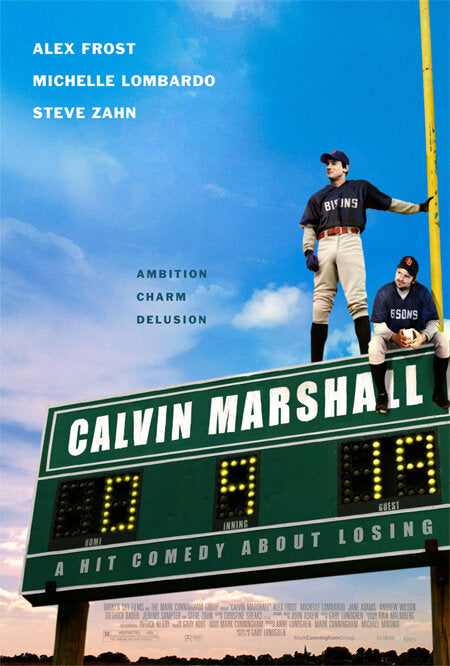 About the Film
A young man pursues his childhood dream to play baseball but struggles to make his Jr. College team. A hilarious, inspiring comedy about Calvin's journey and the people who love him most. 
Directed by Gary Lundgren, 2010, 93 min, Starring Alex Frost, Michelle Lombardo, Steve Zahn
Rated R for language.
"Steve Zahn gives a career-best performance in this low-key gem. Lundgren's screenplay beautifully juggles the story's alternately comic and poignant elements and renders all three main characters with surprising depth." -Hollywood Reporter